Something I have suffered with over the last few years is uneven skin tone.  I'm not sure if it's old sun damage, getting older, or melasma from pregnancy hormones that has never gone away.  It's not awful but bad enough for me to try every product under the sun to try to help it.  I need stuff that works, but is also gentle on my sometimes sensitive skin.  Below our some products that I use that I feel really help even out and brighten my skin tone.
SK II Facial Treatment Essence
The hype is real people.  This stuff feels like little drops of water but it packs a powerful punch.  Not only are my pores smaller but my skin is more even and the texture is so much better.  I stopped using it for a few weeks and immediately noticed a difference in my skin, and not for the better.
My skin glows after using this.  It is a creamy anti-aging mask—packed with Japanese beautyberry, two types of vitamin C, and AHAs from seven fruits—that unveils softer, glowing skin after just using it once.
Glamglow Flashmud Brightening Treatment
This is another favorite mask of mine.  I actually really love using this this time of year heading into the fall because I feel like it really undoes any damage I may have done by being out in the sun all summer.  It uses 3 different levels of exfoliation so your skin is seriously clear and even after using this.
I used these years ago and completely forgot about them.  I recently reordered and realized I have really been missing out. These are gentle enough to use daily if you wanted to and they use exfoliating Alpha and Beta Hydroxy Acids. It's a two-step process that rejuvenates the skin and keeps your complexion balanced, smooth and radiant.
Amara Organics Vitamin C Serum for Face
This stuff has Hyaluronic Acid & Vitamin E and Vitamin C. It helps stimulate collagen, reduce wrinkles, brighten skin, fades age spots, and evens skin tone.  It's so affordable too.
Kate Somerville Exfolikate Intensive Exfoliating Treatment
Exfoliating is one of the best ways to even out your skin. This is a dual-action exfoliator that smooths and polishes skin to reveal a glowing, radiant complexion after just one use. It uses lactic acid and fruit enzymes (papaya, pineapple and pumpkin).  It's gentle but you can notice a difference in one use.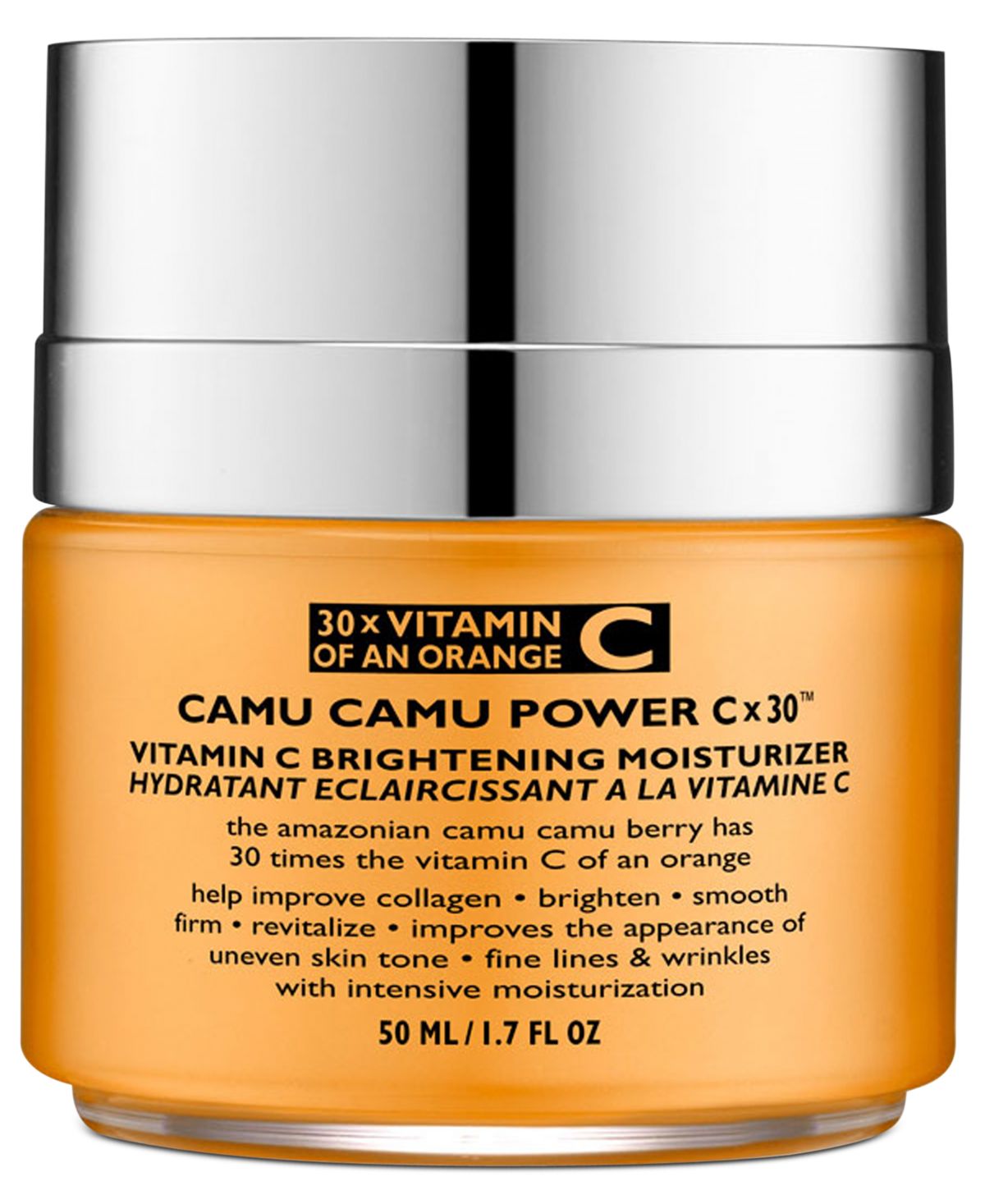 Peter Thomas Roth Camu Camu Power C x 30
The amazonian Camu Camu berry has 30 times the vitamin C of an orange. This highly concentrated vitamin C has superior absorption properties due to its low molecular weight allowing it to better penetrate the skin.
I noticed a difference as soon as I took this mask off. Your skin will illuminate because of the grapefruit seed extract, rare Asian plant extracts and salicylic acid.  And who doesn't love an affordable face mask?